Ajman Freezone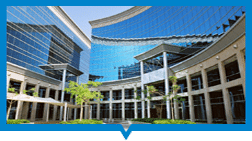 Cost-effective free zone company setup solutions in Ajman
Cross Link offers a complete range of company formation services that aim to make the process of establishing a business in Ajman freezones simpler and easier for our clientele. Our in-house free zone business setup specialists will guide you in identifying the most suitable freezone area to host your company, so you can maximise the benefits offered in these designated economic hubs.
The advantages of setting up a company in Ajman free zones include:
Total business/company ownership
Access to local bank accounts
Exemption from tax duties
Privacy of internal operations
Lower renewal charges
Freedom to conduct international business activities
Freedom to purchase/acquire properties
Ajman Free Zone Business Setup
Cross Link International is a distinguished provider of business setup solutions in the United Arab Emirates. We offer specialised professional company setup services for clients interested in forming a business in the Emirate of Ajman. If you need a tailored strategy for the Ajman free zone company formation you are planning to embark on, our industry-leading experts can help you.
Leverage the expertise of our business set up experts
CLI provides clients with a structured and efficient process for pursuing their entrepreneurial endeavours. The comprehensive, end-to-end solutions we offer allow us to manage the entire company set-up process on behalf of our clients, from start to finish.
With these integrated services, we are able to help clients minimise delays and avoid mistakes, while ensuring their paperwork is complete and submitted on time. More importantly, we help clients understand all applicable laws and regulatory policies so they can make sure they comply with these accordingly.
With CLI, clients can count on custom-tailored services that are aligned with their specific needs. We take into account their expected turnaround time, allocated financial resources, and the nature of their industry, and we modify our solutions to facilitate its timely and proper execution.