About Crosslink International
Cross Link International provides a range of Company Formation, Consultancy, Business Setup, Visa process & PRO service that aim to support your business in UAE. Setting up business is an integral decision and we help our clients to take the right decision at the right time. With our expertise and experience. With our assistance and professional service we help our clients save their time, effort and money. 
We have extensive experience helping high net worth individuals and families, companies and startups to establish a solid presence in the UAE and abroad. Transparency, Efficiency and Discretion are the key values we have been nurturing throughout the years. We are proud to have made life easier for hundreds of clients delivering tailor made solutions in the shortest amount of time.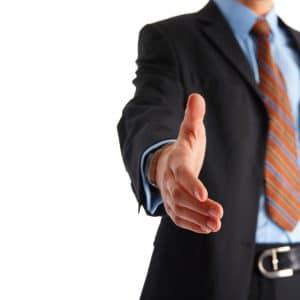 Franchise Setup
Franchising is an evolving business model to expand beyond borders with the proven expertise of a brand developer & the entrepreneurial spirit of the Investor.
Visa
Visas can be a difficult process. Not anymore!We will take necessary documents from you and do the rest. On completion of your Trade License, you will be eligible to apply for Visas.
Offshore Company
An Offshore Company(non-resident companies) is a company which is incorporated outside the jurisdiction of its primary operations.
Dubai LLC Mainland
Dubai, UAE is one of the most attractive jurisdictions in the world for investors to establish business operations as it offers privileges and benefits unrivalled by any other country.
Freezone
The UAE boasts a multitude of free zones. The choice of the right free zone depends on the type of activity to be carried out and requirements in terms of facilities.
PRO Services
We offers PRO (Public Relation Officer) service for companies looking to develop and maintain deals with government and non government agencies in Dubai, United Arab Emirates
Our mission
Our mission is to add value and support to our Business Partners/Clients and ensure that the experience of working together is professional and successful. Our aim is to expand our business internationally to emerge as the global service providers by offering high-quality services and making it easier for Entrepreneurs across the world to form their Business in Dubai and all over UAE. We provide all kinds of Business Setup Services. Reliable Local Partners. All Types of Trade Licenses in Dubai – Industrial, Commercial or Professional Licenses. Offshore Company Establishment. Free zone company establishment in Jebel Ali Free Zone, Hamriya Freezone, Ras Al Khaima Freezone & DMCC / JLT Freezone. Bank Guarantees Assistance. Virtual Offices and Business Centers.
The Process
Step 1 - Knowledge of the Product/Services
Step 2 - Knowledge of the Target market
Step 3 - Selection of the suitable jurisdiction
Step 4 - Your input out channel
Step 5 - Initial expenses
Step 6 - Selection of local Partner (for mainland company)
We assure
LICENSING
It's no secret that creating a Company can be daunting, confusing and time-consuming at the best of times.
VISA
Visas can be a difficult process. Not anymore!We will take necessary documents from you and do the rest.
CONSULTATION
Consultations offered free of charge, designed to give unbiased advice on how to set up company.
HASSLE FREE
Complete transparency in terms of costs, timelines and documentary requirements.