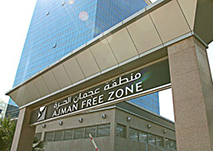 Registered Agent of Ajman Freezone
Crosslink International is the registered agent for International Business Company formation in Ajman Freezone.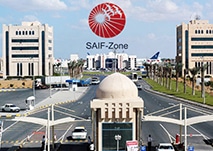 Registered agent of Sharjah SAIF ZONE
Crosslink International is the registered agent of Sharjah Saif Zone, Sharjah, UAE.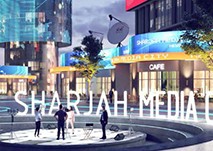 Sharjah Media City's Channel Partner
Crosslink International is one of the channel partners for Sharjah Media City Free Zone(Shams).
Read More
What we do for you?
Our experts provide a full range of consulting services across Company formation, Business set-up, Management and Business development for businesses based in the UAE.
view profile
Reliable Solutions for New Business Setup in Dubai and UAE
As one of the most advanced cities in the world today, Dubai is leading the UAE and the region in generating new opportunities and fostering viable economic climate conditions. As the UAE's seat of progress, Dubai is in a prime position to function as an international business hub that connects the East and the West.
Furthermore, experts are anticipating the city to experience significant economic progress at a rate even faster than that of China this coming 2020, with the 2020 Expo attracting new investors and stimulating the local tourism industry.
Expected to contribute approximately $24 billion in GDP, the 2020 Expo is forecasted to accelerate growth within the Emirate, reinforcing Dubai's position as a central economic hub throughout the Middle East and North African regions.
For investors and entrepreneurs looking to leverage this opportunity, setting up a local presence is key to accessing the market and its wealth of local resources. If you are interested in starting a business in Dubai, Cross Link International is the right business setup company in Dubai to partner with.
Top-tier business setup services from industry-leading professionals
Cross Link International provides highly rated and integrated services to setup new business within Dubai and the UAE. Our company offers a diverse range of cost-effective solutions to help foreign investors and international companies penetrate the market and establish their presence in the region.
Armed with deep understanding of the local market, notable experience and technical expertise, we will guide you through the process of setting up a company in UAE, from securing the appropriate trade license to finding the best personnel for your offshore, freezone, or LLC company.
Through our know-how, we'll help you maximize your resources and assets, ensuring deadlines are met and costs are kept to a minimum. Our PRO specialists will manage all requirements for starting a company in Dubai, Ajman, Ras Al-Khaimah (RAK), or Fujairah, including paperwork and documentation, so you can focus on growing your business and creating revenue.
Want to know how to start business in UAE? Send your inquiry to info@crosslink.ae or call our consultants at +971 4 321 6631 and +971 55 744 6445.
Franchising is an evolving business model to expand beyond borders with the proven expertise of a brand developer & the entrepreneurial spirit of the Investor.
An Offshore Company is a company which is incorporated outside the jurisdiction of its primary operations. Offshore Companies are sometimes known as non-resident companies.
The UAE boasts a multitude of free zones. The choice of the right free zone depends on the type of activity to be carried out and requirements in terms of facilities.
Visas can be a difficult process. Not anymore!We will take necessary documents from you and do the rest. On completion of your Trade License, you will be eligible to apply for Visas.
Dubai, UAE is one of the most attractive jurisdictions in the world for investors to establish business operations as it offers privileges and benefits unrivalled by any other country.
We offers PRO (Public Relation Officer) service for companies looking to develop and maintain deals with government and non government agencies in Dubai, United Arab Emirates
A complete service provider in the fields of Auditing, Accounting, Financing and Business support and always strive to apply the best practices, talents & skills.
Website Design, Logo Design, Business Card, Envelop with a unique and customised approach for all your business requirements.